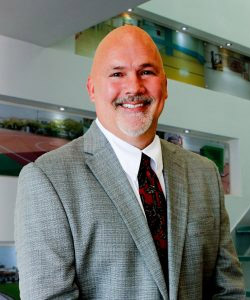 Terry Van Winkle Director – New Business Development
As Director, New Business Development, Terry is responsible for leading sales and client-relationship management, tracking new markets and emerging trends, recommending new products and services and guiding long-term objectives to meet PSS needs and requirements.
Terry joined PSS in April of 2015. Prior to joining PSS, Terry served as the Vice President of Business Development at Environmental Health Testing. From 1991 to 2013, Terry served in numerous roles with Midland Information Resources (Elanders), including Scheduling/Production Control Manager, Director of Research and Development, and Director of Test Publishing Solutions.
Terry attended South Dakota State University where he earned a Bachelor of Science Degree in Industrial Engineering and Management.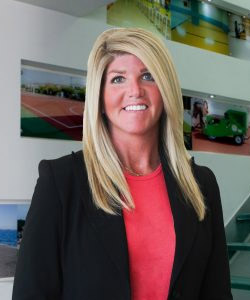 Ginny Hughes – Sales Account Executive
Ginny joined PSS as Sales Account Executive in 2019. Skilled at driving customer satisfaction. Ginny brings a wealth of knowledge from her previous roles, where she held leadership positions with Stanton Optical, Verizon, and American TV and Appliance. She applies her retail knowledge to her current role by helping customers in the retail industry understand PSS' vast services and capitalizing on return on investment for their projects. Ginny assists in the developing, implementing and executing strategic marketing plans for the PSS organization.
Ginny is a life-long Quad Cities resident. She lives in Port Byron, Illinois with her husband and two kids. She and her family enjoy summer activities and cheer on the University of Iowa Hawkeyes and Chicago Bears.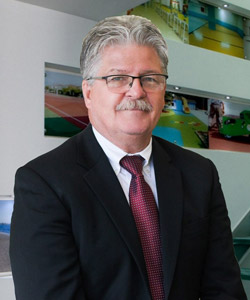 Jim Meyer – Account Executive
Jim Meyer has served as Account Executive for PSS since 2006. His primary focus is educating clients on cost-effective solutions for their print, mail, and marketing needs. He focuses on direct, promotional, and transactional mail, catering to each customer's needs by identifying the best option from PSS's breadth of services. In sales for almost 40 years, Jim has extensive experience in retail management, wholesale convenient store sales, and printing, mailing, and marketing sales.
Jim was born and raised in Dubuque, IA and has been a Quad Cities resident since 1981. He graduated from the University of Dubuque with a Bachelor of Science degree in Physical Education and Coaching. Jim and his wife, Patti, have four grown children and two granddaughters. For many years, Jim enjoyed volunteer coaching his kids' sports teams.